ASME SA353 Ni-alloy steel plates for pressure vessels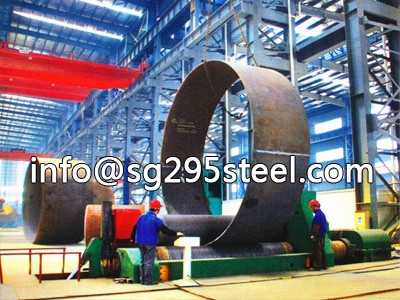 ASME SA353 Ni-alloy steel plates for pressure vessels
ASME SA353 is a kind of Ni-alloy steel plates material used to fabric high temperature pressure vessels. In order to meet the property of standard ASME SA353, SA353 steel must be done twice Normalizing + once Tempering. The Ni composition in SA353 is 9%. Just because of this 9% Ni composition, SA353 have the very good resistant property to the high temperature .
Standard: ASME SA353/SA353M
Steel Grade : SA353
Thickness :1.5mm -260mm
Width :1000mm-4000mm
Length :1000mm-18000mm
MOQ: 1 PC
Product type : Steel plate
Delivery time : 10-40 days (Production)
MTC: Available
Payment Term : T/T or L/C At sight .
ASME SA353 steel chemical composition (%) :
Chemical

Type

Composition

C ≤

Heat analyse

0.13

Product analyse

Mn ≤

Heat analyse

0.90

Product analyse

0.98

P ≤

S ≤

Heat analyse

0.035

Product analyse

Si

Heat analyse

0.15~0.40

Product analyse

0.13~0.45

Ni

Heat analyse

8.50~9.50

Product analyse

8.40~9.60
ASME SA353 Mechanical Property :
Grade

Thickness

Yield

Elongation

SA353

mm

Min Mpa

Min %

5<t≦30

585-820

18

30<t

575-820

18